We are
proud to featured this quarter Tank of the Quarter ( TOTQ ) winner . Honkit beautiful SPS dominated reef tank to be be showcase . Congratulation to Hon Kit !!!
Theme of your wining tank : Hon Kit's SPS dominant reef tank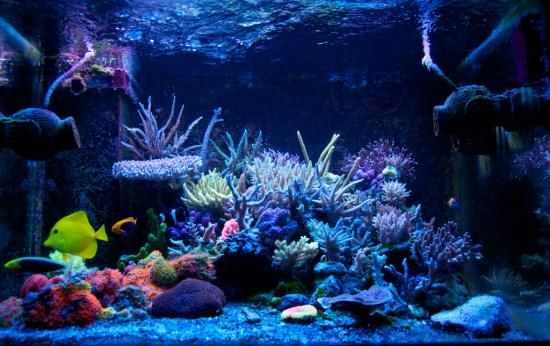 Brief Introduction of your history of setting up your tank
I am honoured to be choosen as the latest TOTQ winner and it is with joy and thankfulness that I am writing this.
My reefing roots sprouted almost a decade ago in 2003 when after watching Finding Nemo the movie, I was inspired to set up a saltwater tank in my home. It was a simple 50 gallon bowfront tank that was converted from an old goldfish tank with no sump. When things turned sour in my tank with livestocks suffering, I decided to pull the hobby plug in 2007.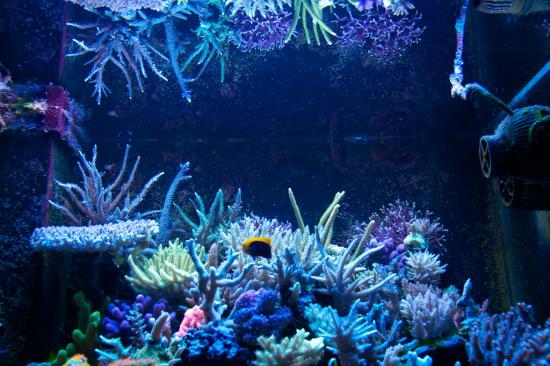 However, little did I know that the reefing poison is permanently ingrained in my nervous system and try as I might, after a four year hiatus, I finally succumbed to temptation and set up a new reef tank in October 2011 which was slightly more than one year after having moved to my new home.
Ironically, I initially intended to keep a simple fish only tank with a few interesting invertebrates to keep costs down. However, having tried keeping SPS corals before, the SPS bug bit me deeply and I decided to plunge into it again (although my bank account certainly protested!).
With this in mind, I firmly intended to do the best I could for an SPS dominated reef tank and thus I embarked on a few steps which were firsts for me namely:
1) Use RO/DI water exclusively
2) Utilize a probiotic method religiously (I began with Prodibio but eventually switched to the Fauna Marin Ultralith system)
3) Slow stocking of fishes (one fish every 2-3 weeks) and enforcing a limit on the number of fishes I intended to keep in my tank
4) Use dead rock for rock scaping as live rocks are filled with pests and unwanted algae
It's been almost 15 months since my tank was up and running and I am glad that things have been relatively smooth with the occasional algae break-out notwithstanding.
Tank specificationsSalinity
: 1.025
Temperature
: 25-27 degrees celcius
Ph
: Unknown
Calcium
– 400
Alkalinity
– 7.5-8.0
Magnesium
– Unknown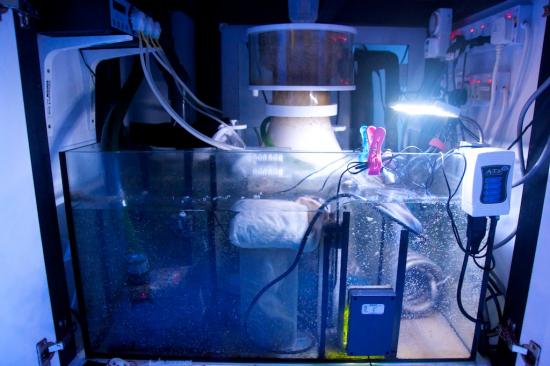 Tank: HardwareSkimmer
: Skimz SM251
Mechanical filtration
: Filter sock
Dosing pump
: Kamoer
Chiller
: Drop-in titanium coil with 1 HP Daikin air-con compressor
Biopellet / reactor
: None
Chemical filtration
: Activated Carbon
Main return pump
: Eheim 1262
Wave maker
: Tunze Turbulle 6125, Tunze Turbulle 6155, Vortech MP40wES
Others Equipments :
ATI Sunpower 6X39W + DE retrofit T5 2X39W
Lighting period
: 4 bulbs on for 9.5 hours, 4 bulbs on for 4.5 hours