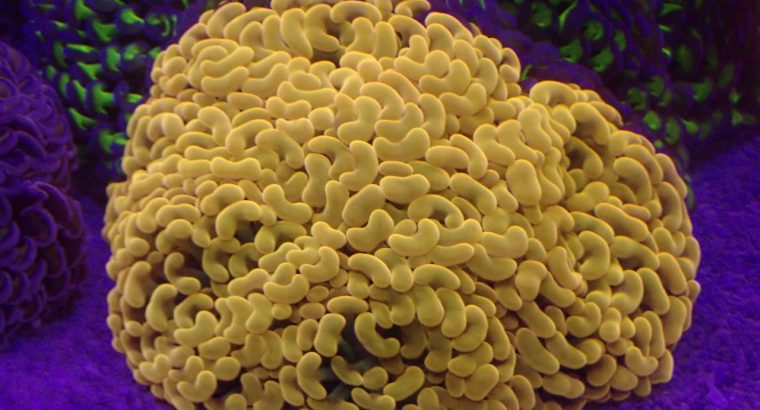 Euphyllia ancora aka Hammer coral due to its polyps which shape like a hammer is a beautiful coral for your reef tank. They grow their own stony skeleton and come in a variants colour of polyps which are also photosynthetic energy-obtainer and easy to keep. Which make it ideal for beginner hobbyist.
Hammer corals have a wide range of colors starting from brown to rose red. They are categorise under LPS aka  Large Polyp Stony.
However, for today's topic, we are not going to talk about how to care for hammer coral. Instead, we want to highlight some of the hammer corals spotted in some of our local fish shop during my recent visit.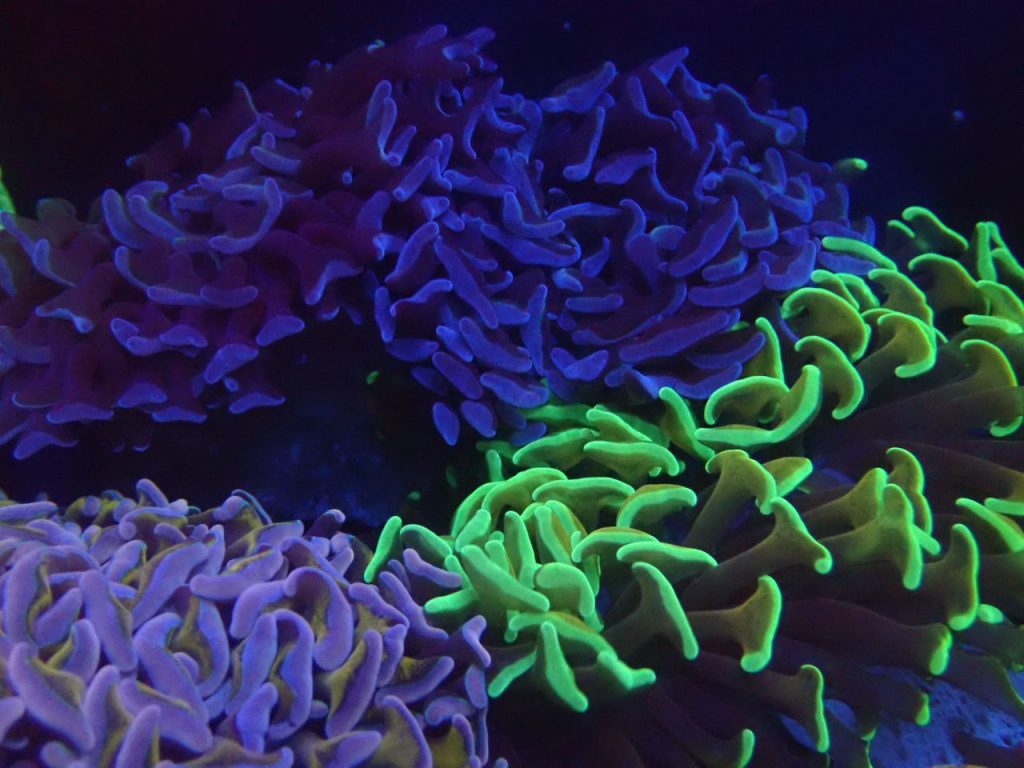 Striking blue hammer spotted at recent Coral Fanatics shipment
This unique Australian blue hammer are uncommon yet beautiful.
Other than this striking blue hammer, we spotted many other variants of hammer corals available too.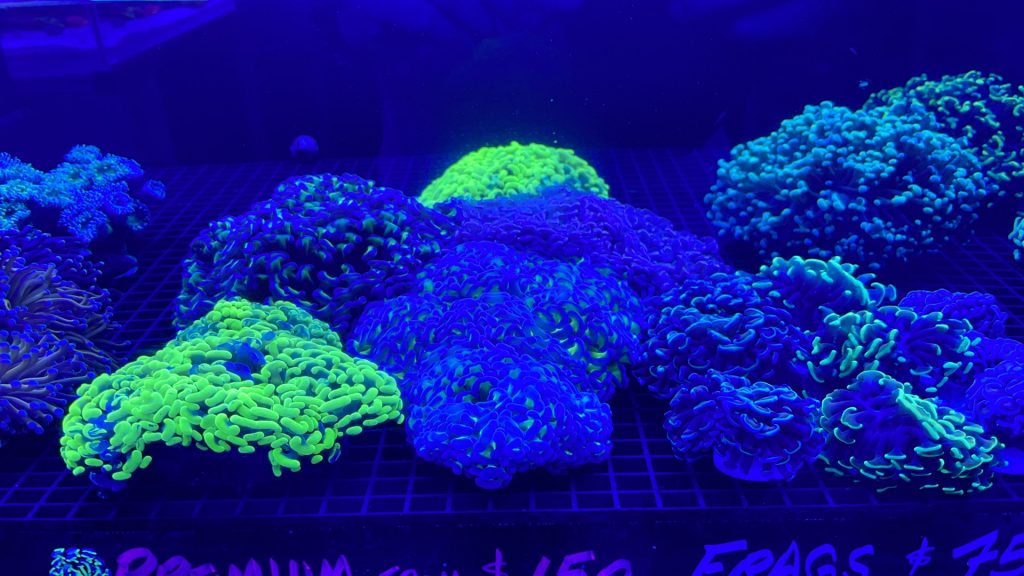 Some of the macroshots.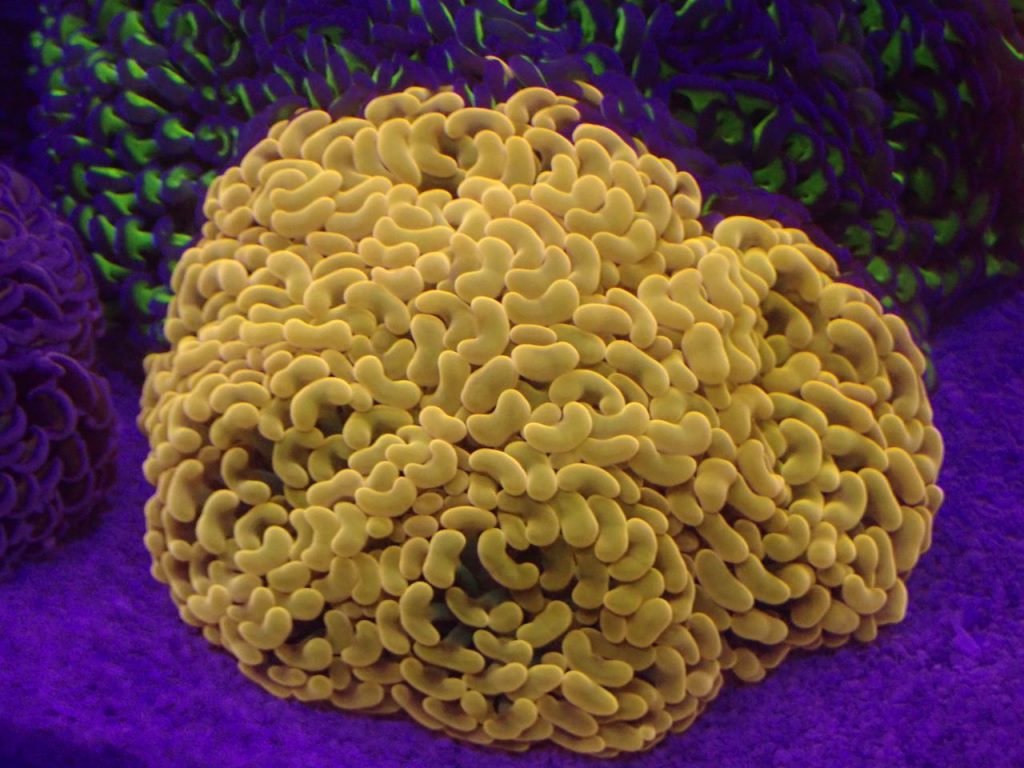 Master orange hammer in their display!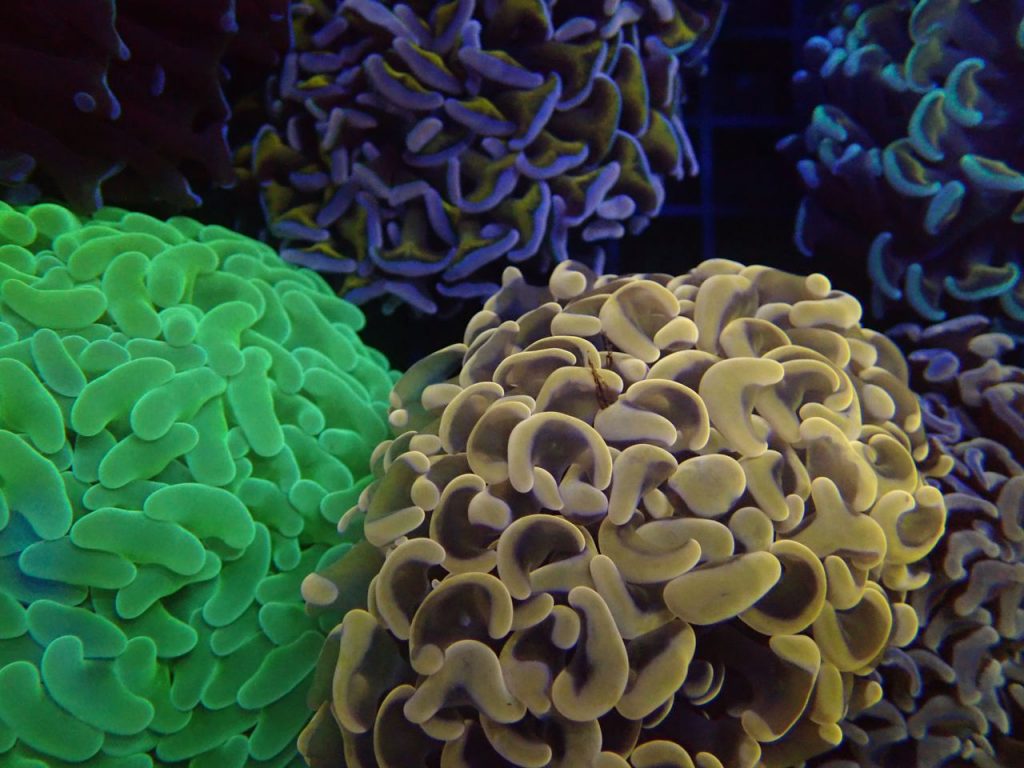 Check them out below.
Location:
Coral Fanatics
160 Changi Road, Hexacube, B1-04, S419728
Contact no : +65 8857 2044
https://goo.gl/maps/upUCY6fTMQf1ntkdA
Shop Tour: A trip to Coral Fanatics !
Photo credit to Coral Fanatics
Like all corals, lighting plays an important part in how our eyes visualise the colours. So do your research on whether you should get a T5, LED, or hybrid if you plan to have Hammer corals as the highlight of your reef tank! These coral are easy to take care and either of the lighting systems will meet its requirement.
The often question that reefers tend to ask when keeping hammer corals if we can place hammer corals of different color together?
Fortunately, they do not sting each other when placed together. However, like all introduction of new corals, do remember to perform a coral dip on all newly introduced hammer coral before putting them into your tank as brown jelly disease could be found in these newly purchased corals. This disease can easily spread from one head to the others if not handled promptly.
Here's what Brown Jelly Disease looks like
Below are some of the beautiful hammer garden kept by some of our fellow reefer: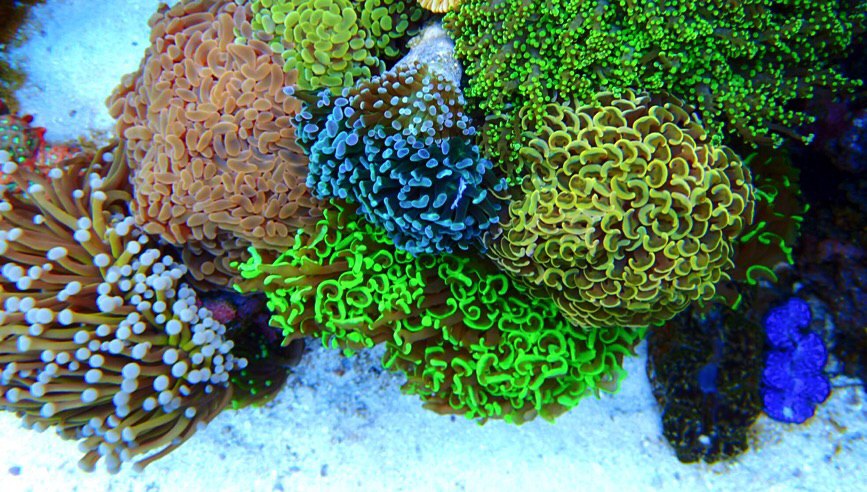 Photo credit to Alex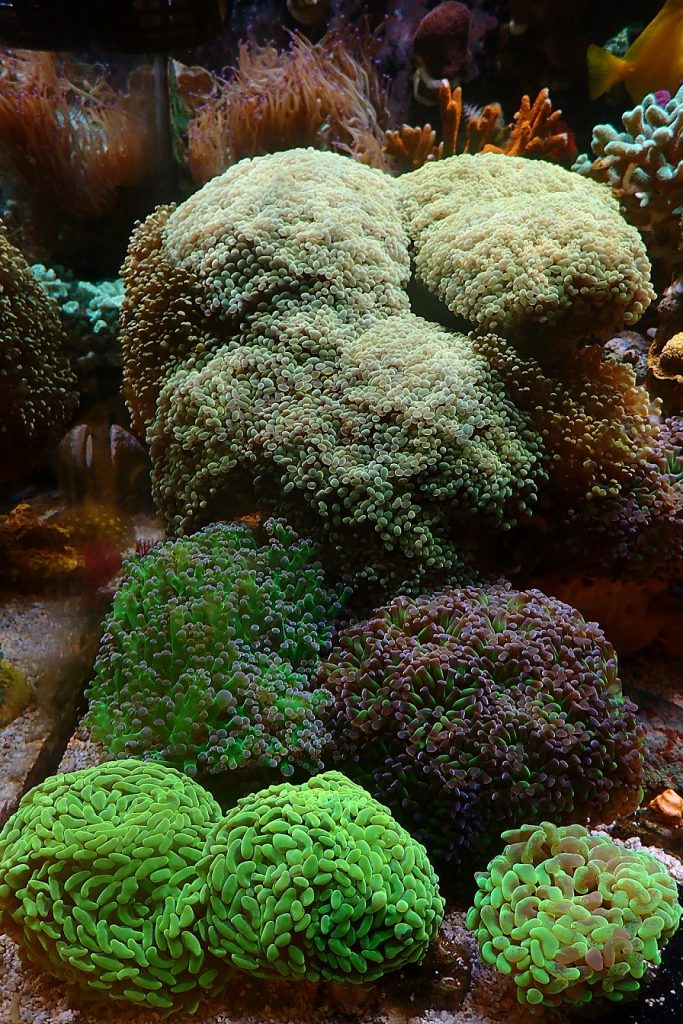 Photo credit to Leon
We have enquired Leon on how fast does his hammer corals grow and what are the special needs of hammer corals. Leon responded:
"Just give it enough space to expand as they open quite big after a while. Strong flow is OK but no constant direct flow. Not necessary to feed. OK to touch frogspawn/octo. Light 100 – 400 PAR is OK. If there are any signs of brown jelly. Dip in iodine IMMEDIATELY, cut out the infected part (discard or isolate)."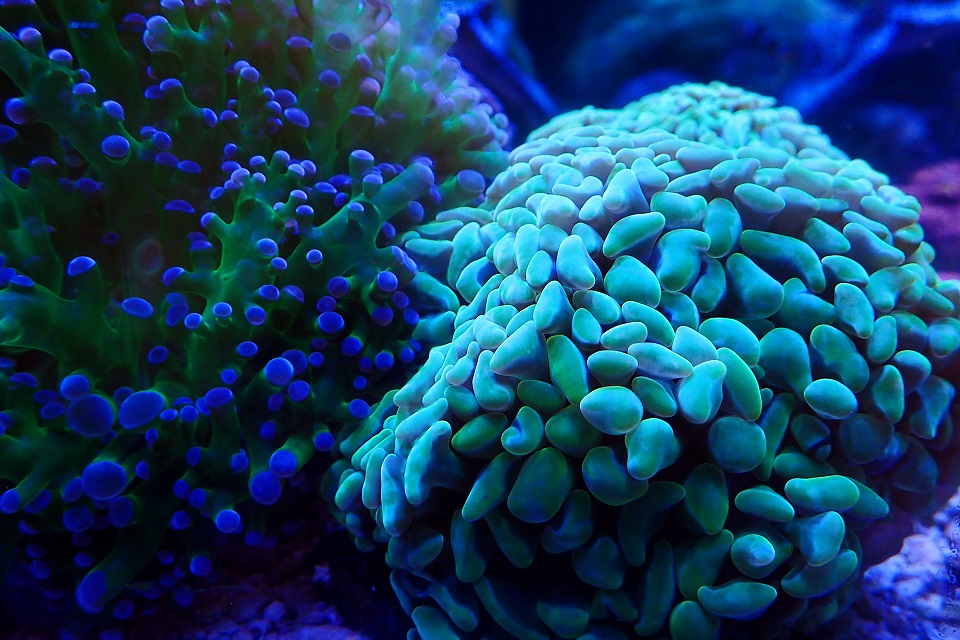 Hammer corals can be placed near Octo as they are both from fimbriaphyllia family but not other LPS as it will sting each other. Therefore, it is always important to do your research on the compatibility and genus of corals before placing them together.
As we visit Coral Fanatics, we also went to another LFS and check out the variety of hammers in stock as well!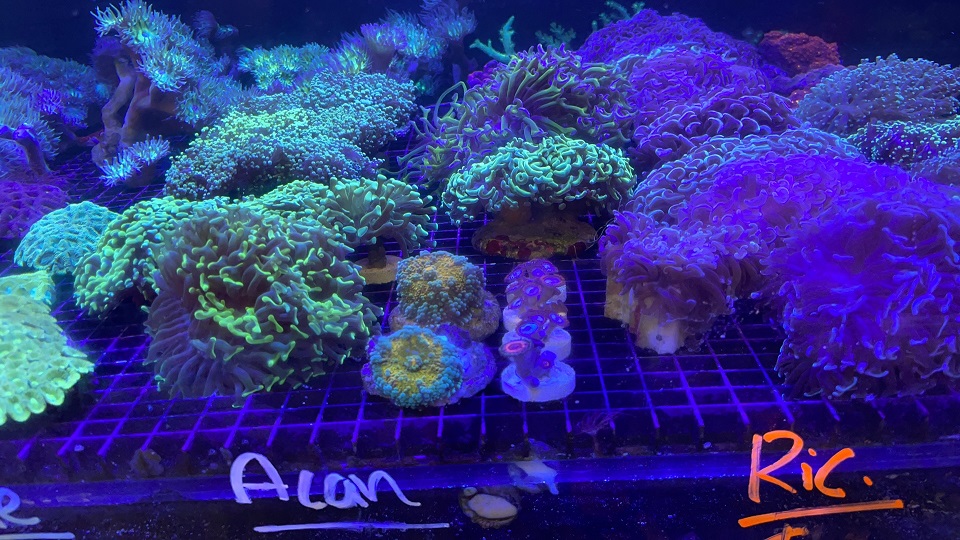 Wide range of LPS spotted at DE Aquatics
Location:
DE Aquatics
706 Geylang Rd, Singapore 389621
We have also visited a nearby LFS, Ah Beng Aquarium. And yes, they have a large range of Hammer available too!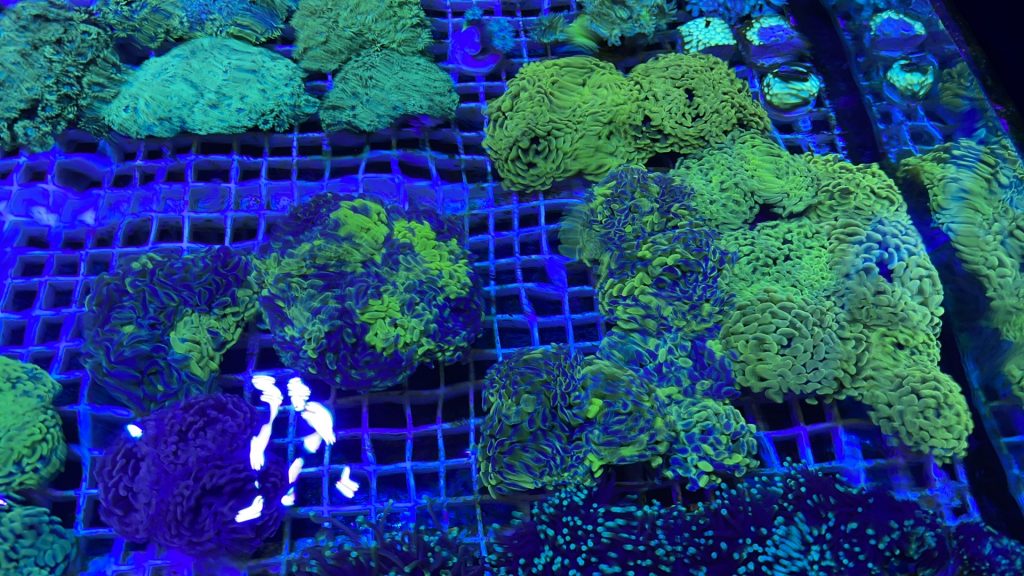 Photo credit to Ah Beng Aquarium
Location:
AH BENG AQUARIUM
471 Geylang Rd, Singapore 389430
9776 1341
https://goo.gl/maps/hYuVYaw9NJAZoDQaA
As there are promotions going on this weekend, it is a good time to do some shopping maybe to start your own hammer garden ?
https://www.sgreefclub.com/home/promo-in-december-2020/
That is all for today. Even though I didn't mention other LFS but there are many hammer corals available at their shops too. Do check out their telegram or subscribe to our one-stop broadcast telegram to see the corals that are available weekly.
Broadcast Telegram: https://t.me/sgreefclub
What article should I write next? Perhaps an itinerary? Let me know!