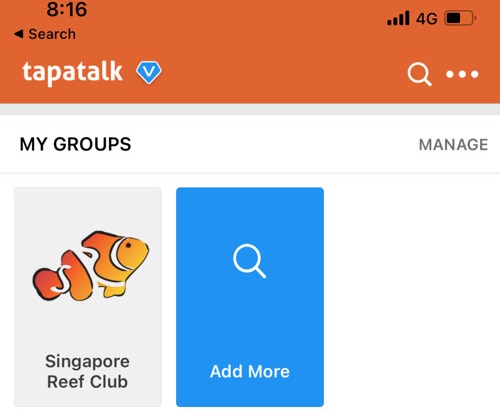 Hey Guys! Today I will be writing down a tutorial guide on how to register on Singapore Reef Club Forum and also how to use Tapatalk to access the forum on your mobile as an app.
Firstly that is few thing we need to understand.
SRC Forum is a standalone forum that require an account to post or access to full features.
Tapatalk is an app that is used on mobile devices that allows you to access all your online forums in one place. Once you install the app, you identify the sites on which you participate in forums (such as this one) and provide your login info to sign into the forums. Once signed in, you browse the forums and can post and reply to posts.
Therefore in order to use Tapatalk to access SRC, you need a total of two accounts, (one Tapatalk, one SRC).
*You can log in as guest, but your information might not be saved.
Here is the instruction on how to download tapatalk and register.
Open your App store.
Search Tapatalk and click download.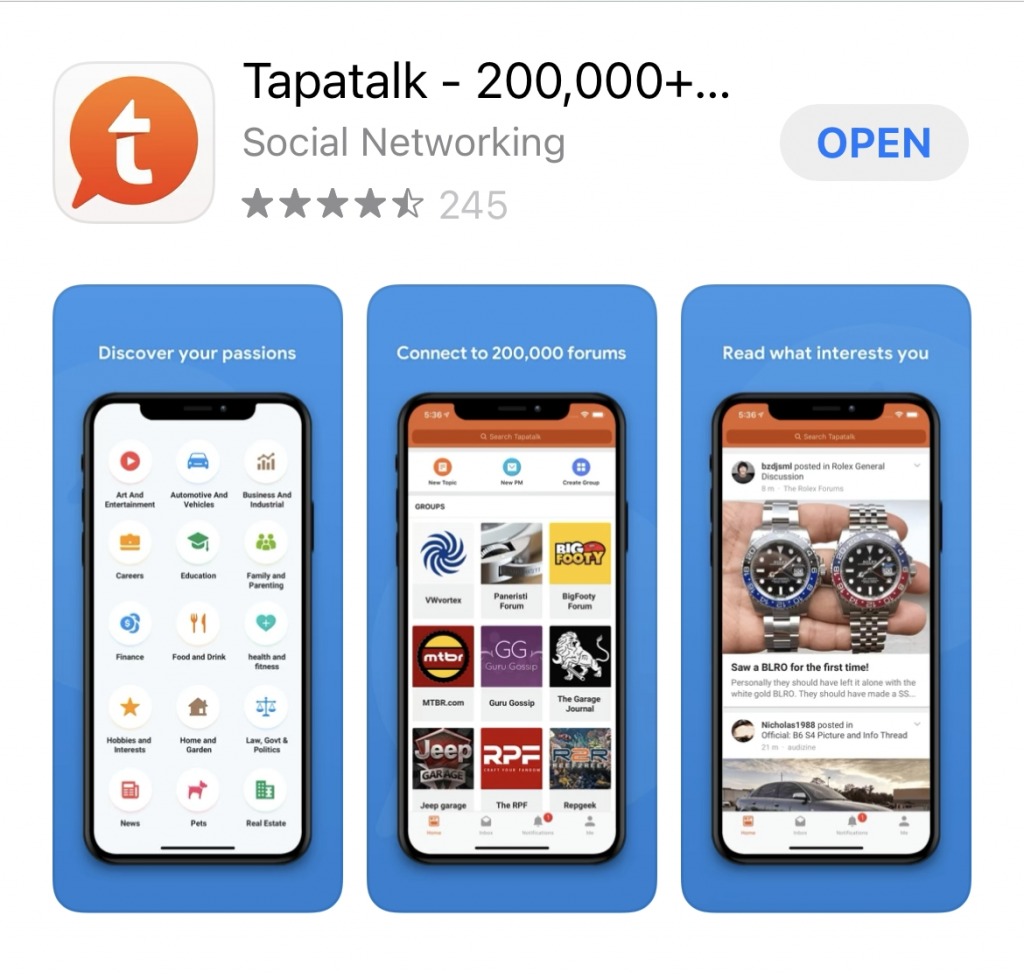 3. After installing, open the app and you will see this page.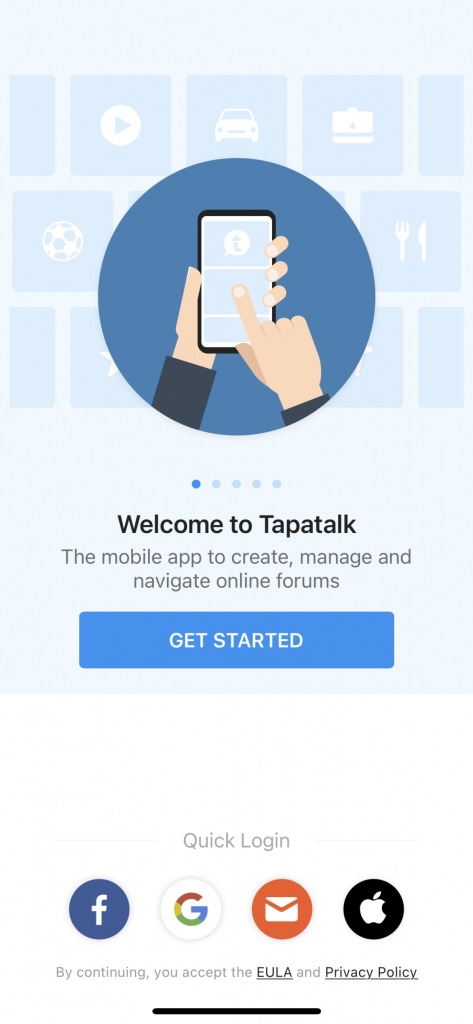 4. Click GET STARTED.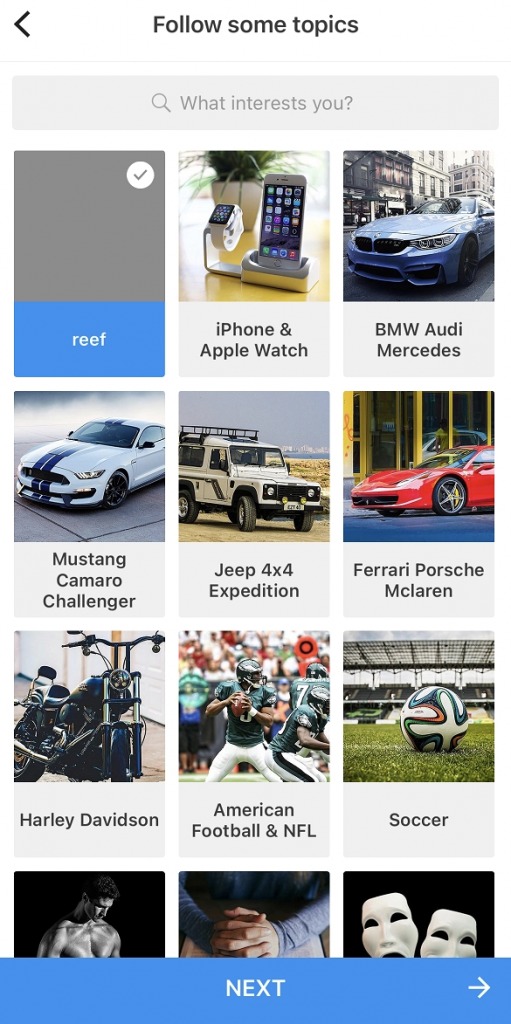 5. Click or search on anything you want to follow and click NEXT.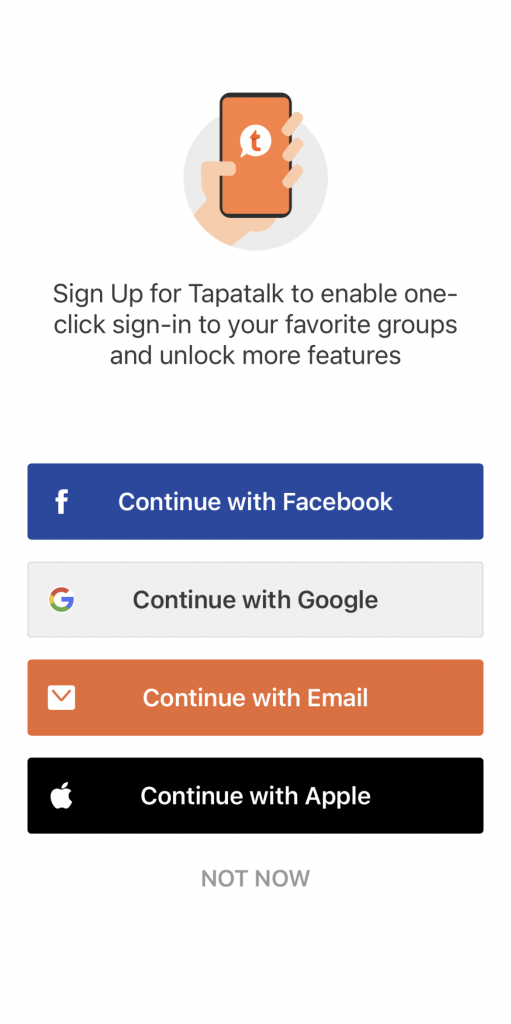 6. Select NOT NOW if you want to log in as a guest or you can create your own Tapatalk account (This is not the SRC Account).
If you click Sign Up it will bring you to this screen. Key in your desire username and password and click Continue.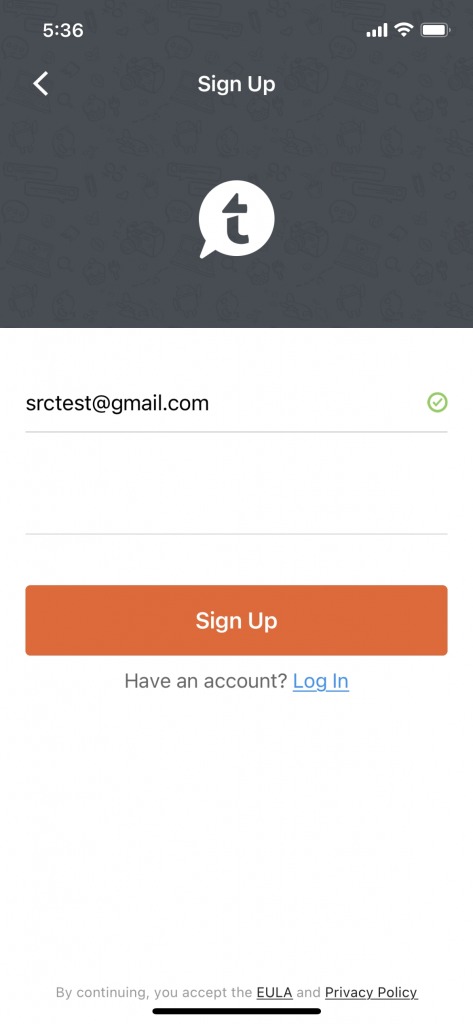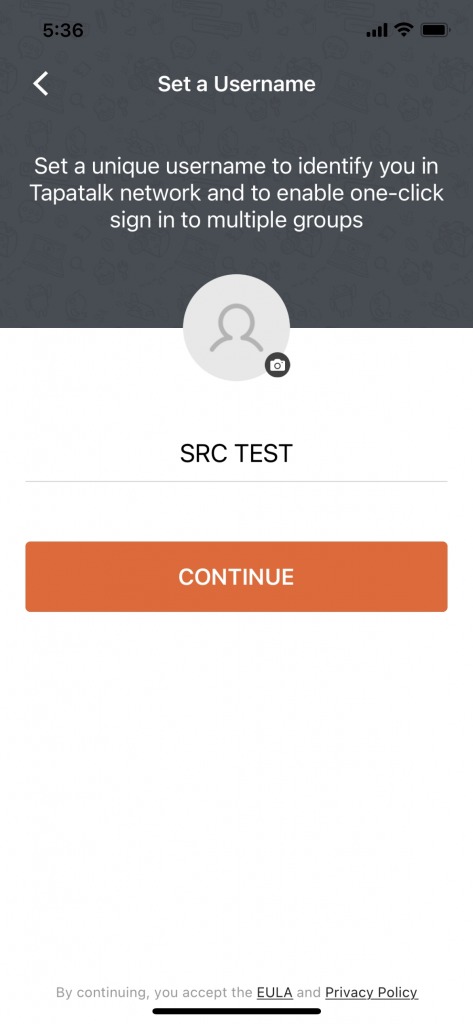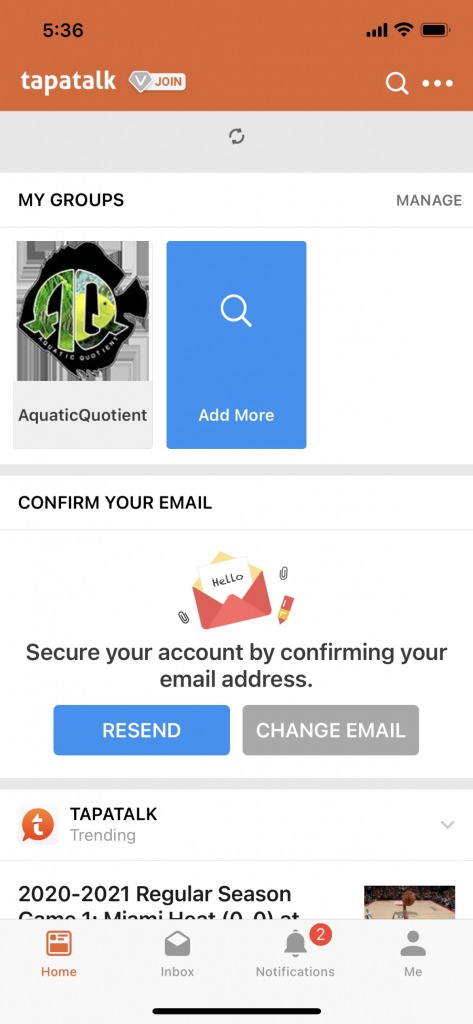 This is the homepage of Tapatalk. Now you need to search for Singapore Reef Club Forum. On the top right side click the magnifying glass and search Singapore Reef Club.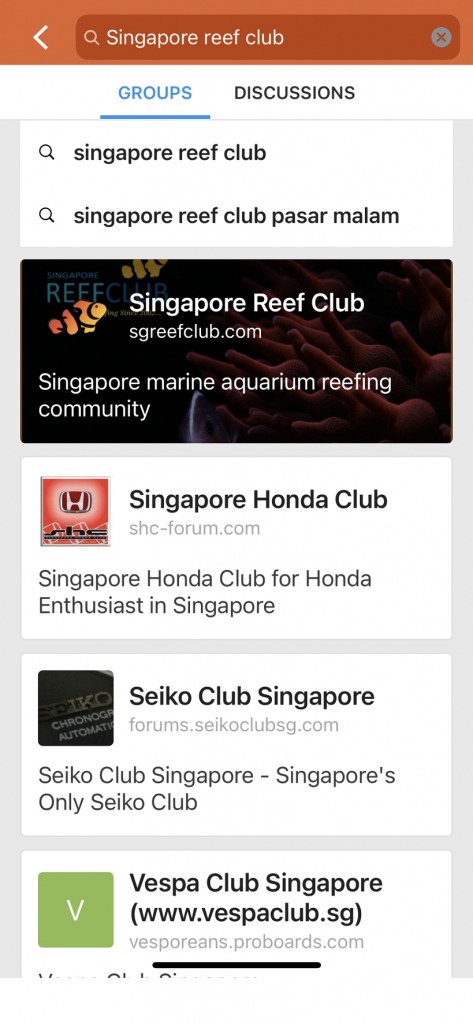 7. Click Singapore Reef Club and press follow.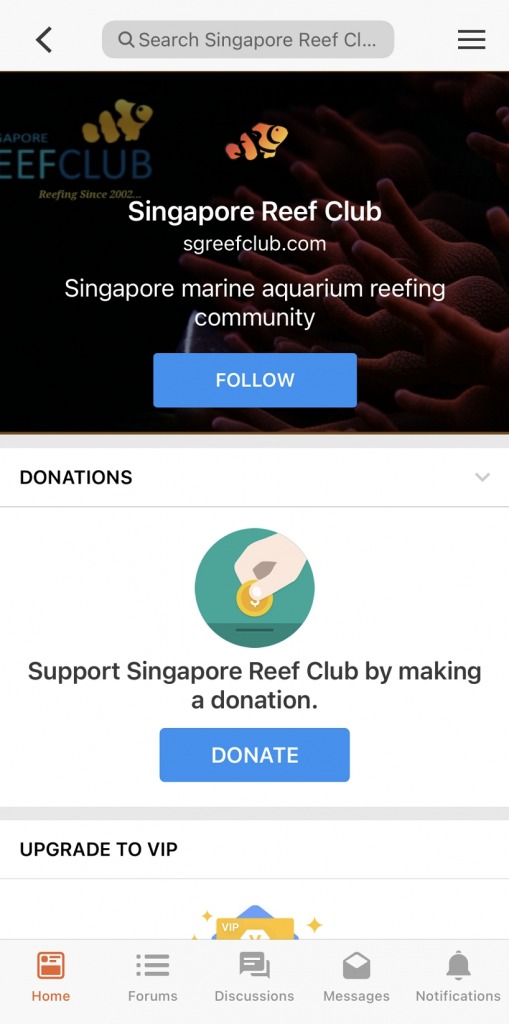 8. After you click follow, they will ask you to register or log in. This is where you must register an SRC Account to be able to post and access more features.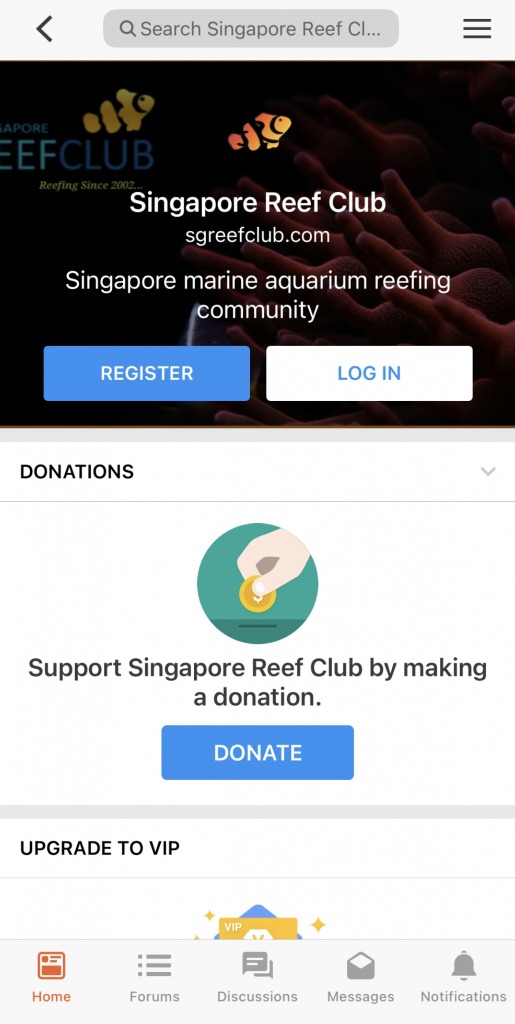 ALERT: Unfortunately you will not be able to register SRC Account through Tapatalk App. Just simply use your browser like Safari and register your account through the internet browser.
9. Open your browser and register your SRC Account through your browser. If you have an existing account, just skip to Step 12a.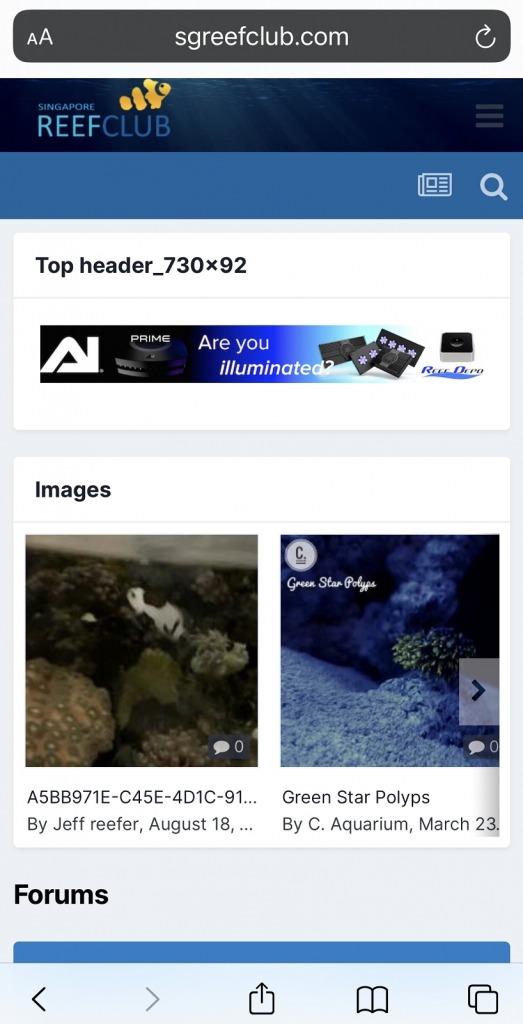 10. Click on the 3 Bars on the top right to Register/Sign Up which is shown on the next picture.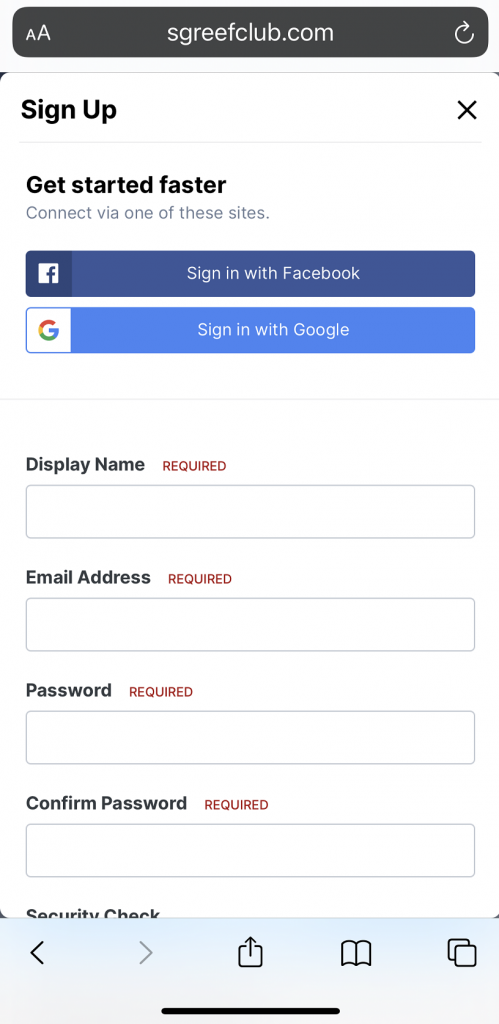 11a. You can link to your social media or manually key in your information for registration.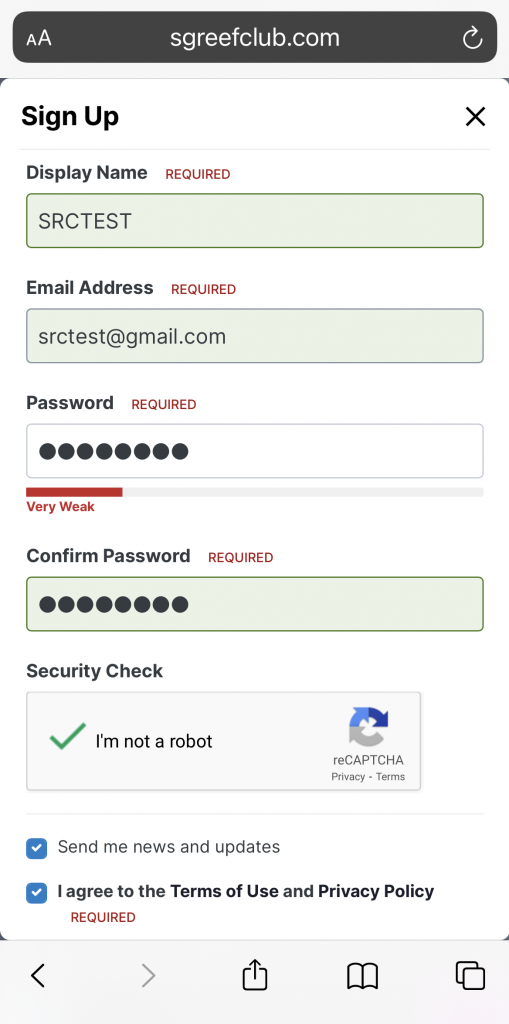 11b. Remember to click agree to the Terms of Use and Privacy Policy.
11c. After you done register, you are require to verify your email address to access to full features.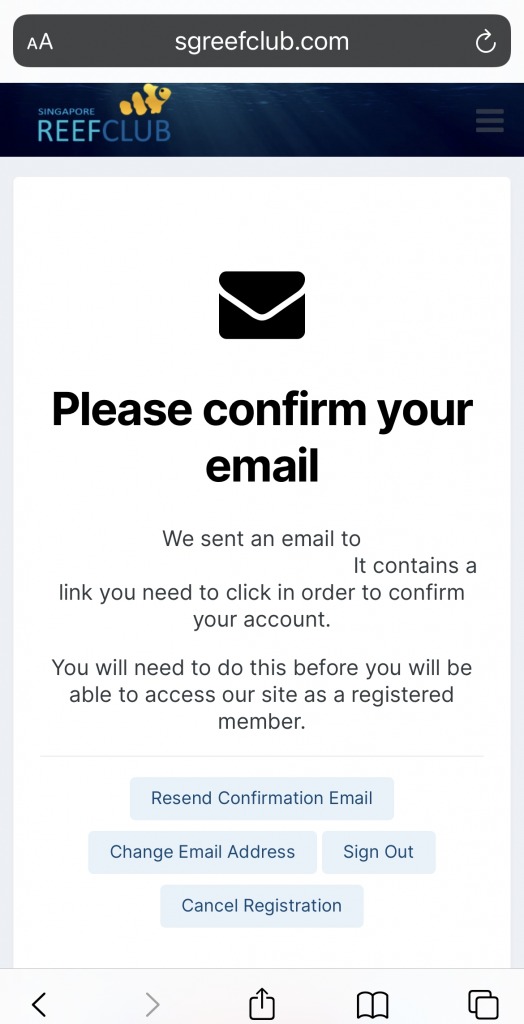 12a. Now all you need to do is switch back to your Tapatalk App and log in with your existing Singapore Reef Club Account.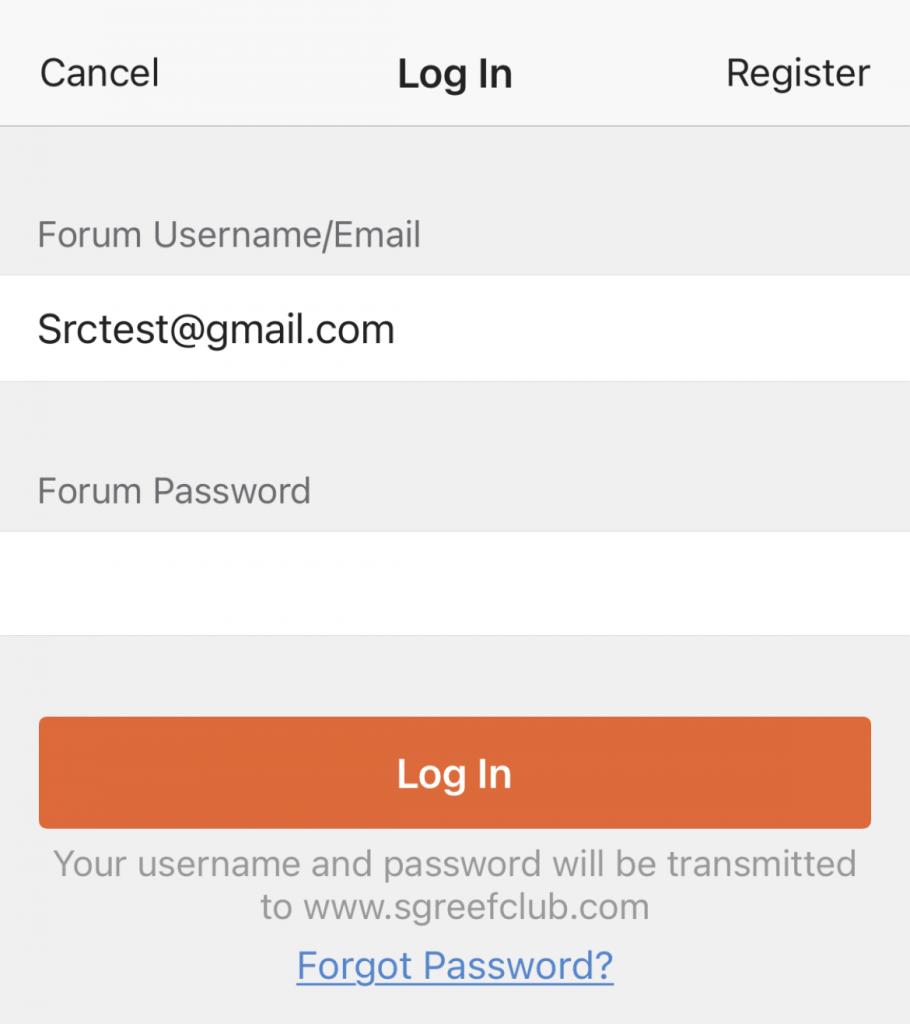 12b. You should be able to see the home page.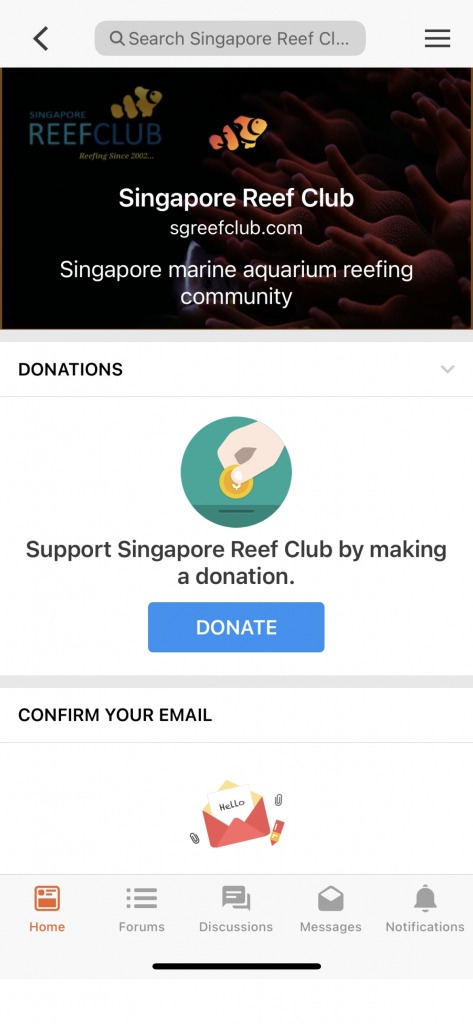 13. To know that you have successfully log in, just click on the 3 bar on the top right corner and you will see this photo shown below.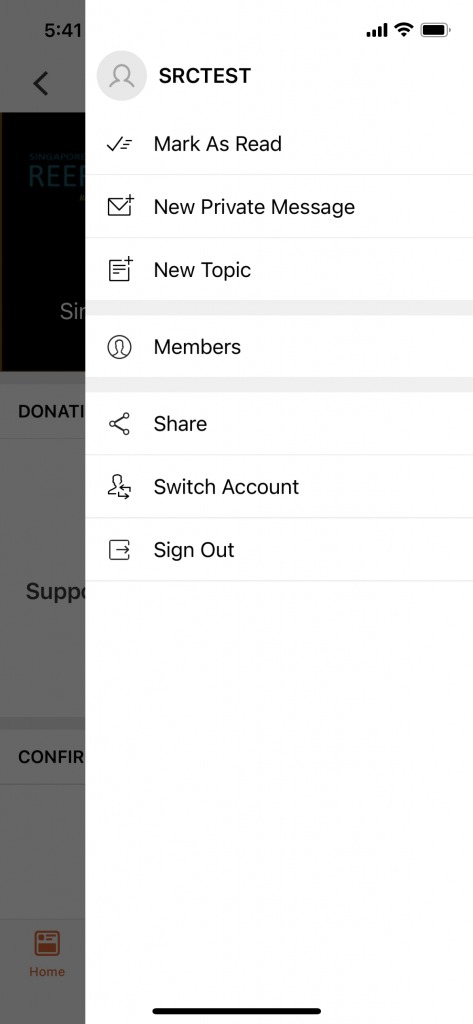 14. Congratulations! Welcome to Singapore Reef Club Forum.
In summary
Tapatalk account and Singapore Reef Club Forum account are two different accounts.
You can log in Tapatalk account as a guest to access to Singapore Reef Club Forum with App.
You are required to register Singapore Reef Club Forum account through your browser as registering through Tapatalk doesn't work.
Thank you for reading this article. Hope I am able to provide some help!