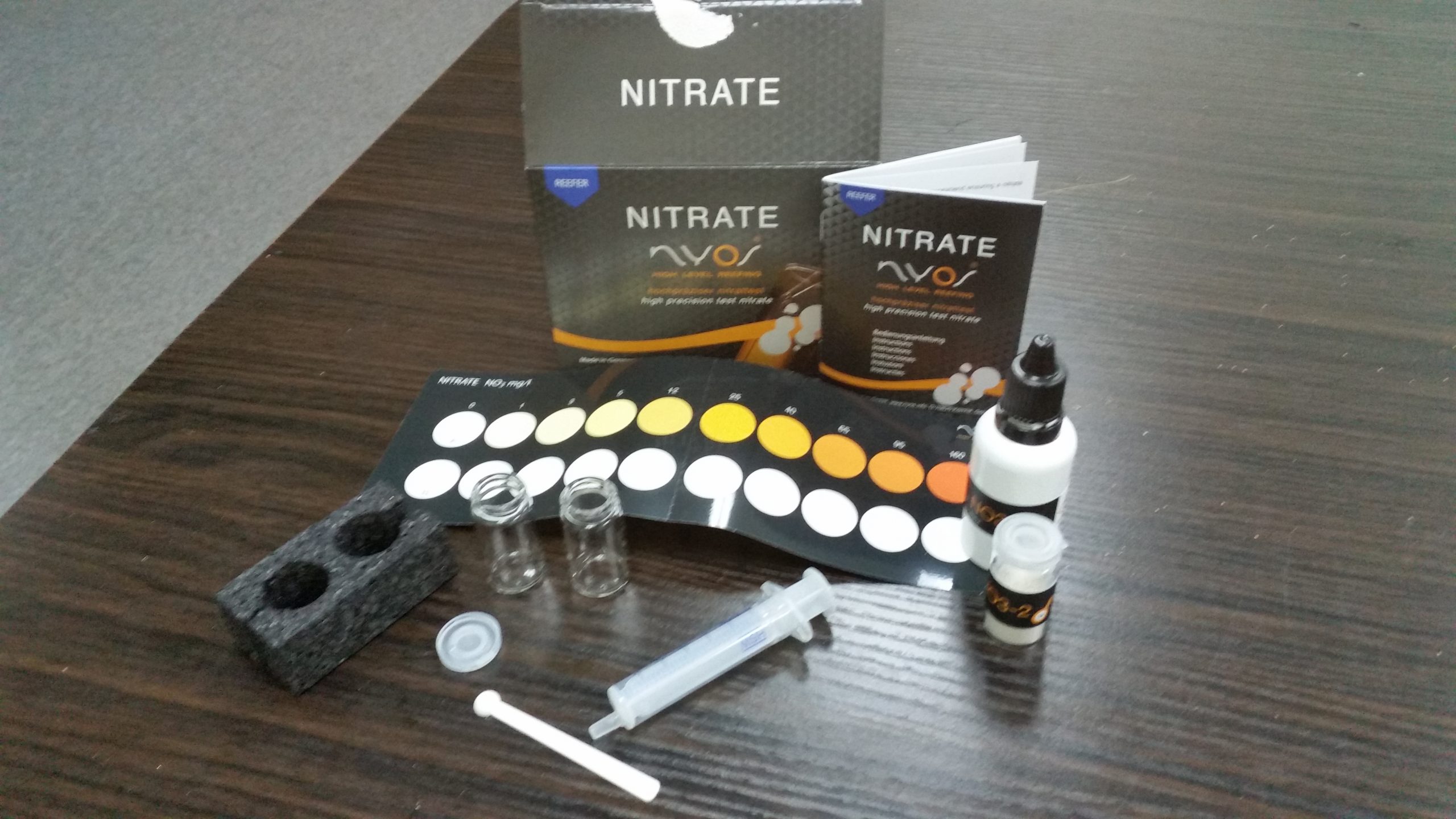 As a hobbyist, the safest range of test kit is no stranger to people like me. It also one of the more popular brands of test kit brand which provide a wide range of water parameter testing for most aquarium use, and application.
I had a chance to get hold of the New Nyos Reefer version of the  test kit which is relatively new to the market and I decided to make a comparison between these two brands of the nitrate test kit. One which is relatively "New kid on the block" here vs the other brand which has been widely established.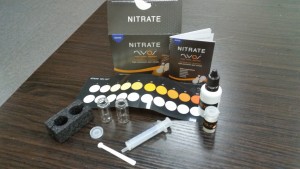 Above photo showing what the NYOS Nitrate test kit contains.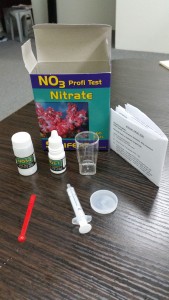 Photo showing what the Salifest Nitrate test kit contains
NYOS test kit colour chart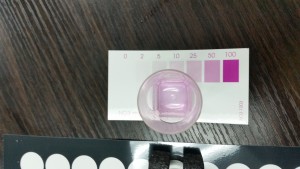 Salifert Nitrate color chart
Comparison of the two-colour testing chart.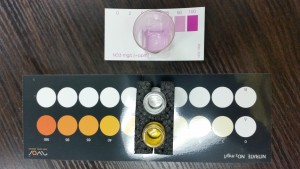 Below is a summary of the two brands of the test kit.
| | | |
| --- | --- | --- |
| Brand | Salifest  | NYOS |
| Waiting time ( Result ) | Fast |  Good |
| Accuracy | Good | Good |
| Testing procedures |  Easy | Easy |
| Instruction Manual | Easy to understand | Easy to understand |
| Colour chart reference |  Can be a challenge to read the colour | Easier to read with cross reference |
| Testing Method | Colourimetric endpoint | Colorimetric endpoint |
Comparing to both colour chart, the NYOS test kit reference chart is relatively easier to read with the help of the reference. However, the salifest testing procedure has a shorter waiting time for the result to be shown. The NYOS test kit also seems to have better packaging and accessories, as it comes with a holder to help prevent surrounding lighting affecting the reading of the test result.
In Conclusion, I would say that both test kits give me a reliable similar result from the water testing, but each having its own pro and cons. But in term of test accuracy, the "New kid on the block" – Nyos test kit definitely meet its mark. Unfortunately Nyos currently only provide the basic 5 water parameter test kit at the present moment, but it comes with both the reefer and professional series of water testing. Although I am not sure yet what different the professional series of the Nyos test kit will be, so far the reefer version of it had served me well.