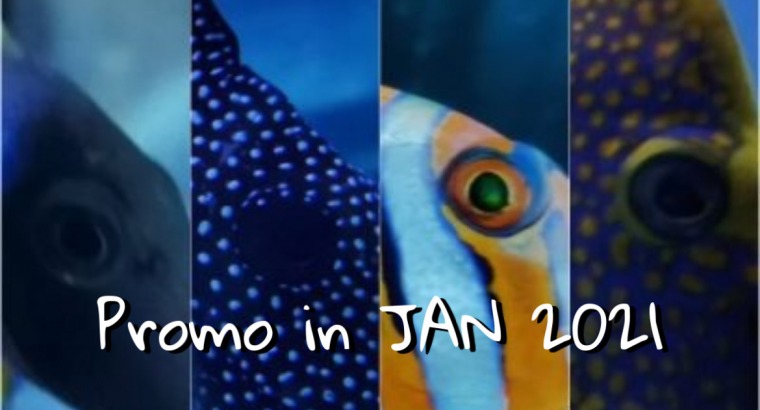 Happy New Year Singapore Reef Club!
Today we will share with you the latest promotions that are happening for the month of January! This article will be constantly updated once there're new promotions going on. (Every Friday perhaps!)
If you are looking to set up a marine tank, check out:
1. Fresh N Marine (Expired)
They have an NYS (New Year Sale) for site & walk-in of 11% off. There's no terms and condition stated so do enquires or just check out on the website to see if your purchase is valid for the discount.
They also provide Free Local Delivery for Minimum Online Order of SGD50!
Promotion period: 1 – 3 Jan 2021
Contact: +65 65471575
Location: 79 Upper East Coast Road, Singapore 455219
Website: https://www.freshnmarine.com/
Opening Hours: Mon – Fri: 11.30am – 8pm
Sat, Sun & PH: 11.30am – 6pm
2. THE REEFER (Expired)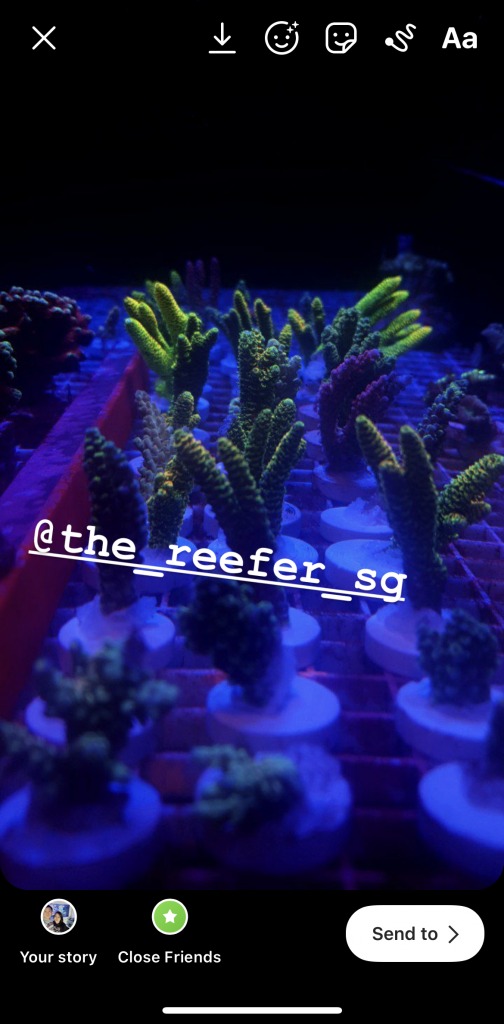 The Reefer is having a promotion! All you need to do is tag them on Instagram and show the staff and you can receive the promotion below:
What a good deal to start the New Year!
Promotion period: 3 – 12 Jan 2021
Contact: +65 8725 6435
Location: 463 Crawford Lane #01-07 Singapore, Singapore 190463
Website: https://www.facebook.com/TheReeferSg
Opening Hours: Mon – Fri: 11.00am – 8pm
Sat, Sun & PH: 10.00am – 8pm
3. SPECIALISED AQUATICS SOLUTIONS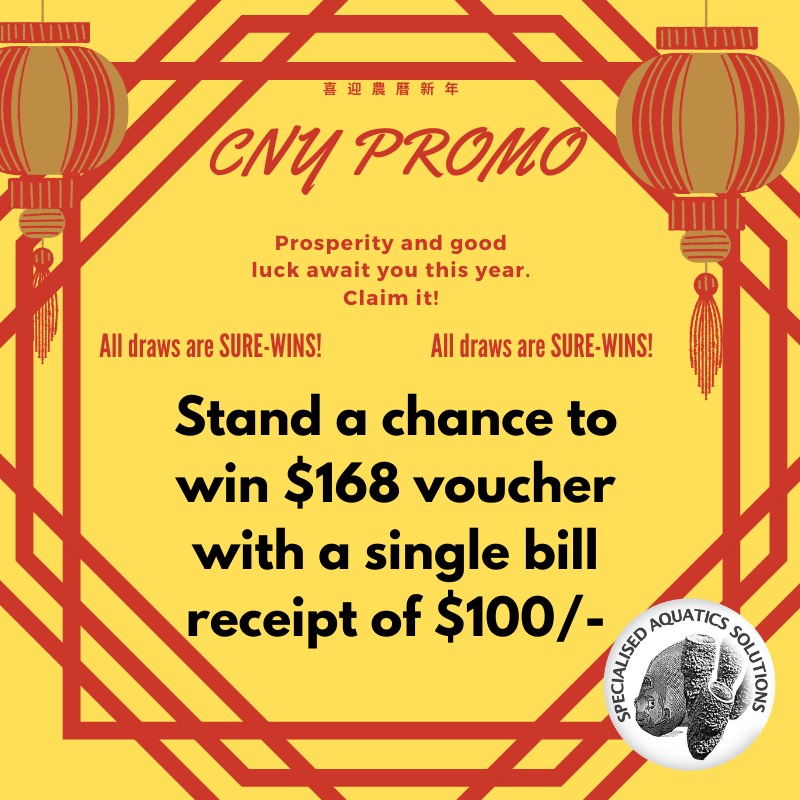 CNY Promo is here! Spend at least $100 on a single bill and stand a chance to win a cash voucher!.
ALL DRAWS ARE SURE WINS!
If you're using cashback, as long your final value after deduction is $100/- you will still be able to draw!
Location: 19 Anamalai Ave, Singapore 279987
6314 3808
Promotion period: 130121 – 130221
4. MADPETZ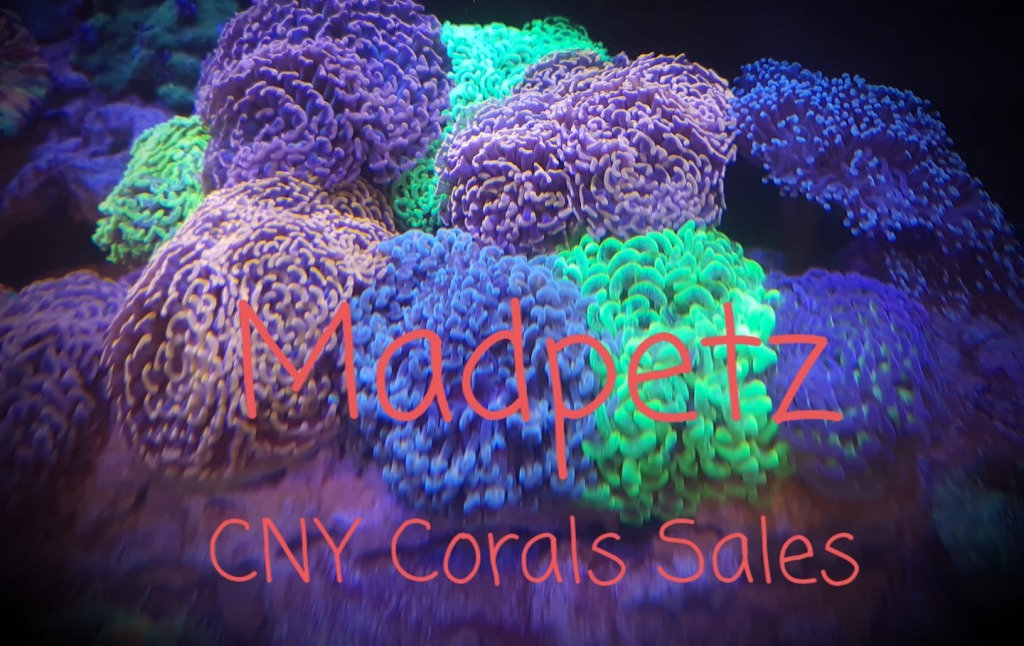 Madpetz@AMK607 CNY corals sales!!!
All corals @ *20% off!!!
Lots of Aussie and Indo Torches, Hammers, Frogspawns, SPS premium frags, Zoas frags, Pratas, Cynarina, Christmas tree rocks, Mushrooms, Gonioporas, Blasto, Candy cane, Elegances, sofies, Anemones, Carpet anemones, clams, Duncan…any many many more!!!
* payment by cash or paynow only
Location: Ang Mo Kio Ave 4, #01-1287 Block 607, Singapore 560607
Promotion period: 22 Jan 21 till further notice.
SPECIAL MENTION
There are few LFS that do surprise sales on their telegram channel. So do subscribe to them to see the latest activity happening on their channel. For the link to their channel, please PM their Facebook page for the link to enter!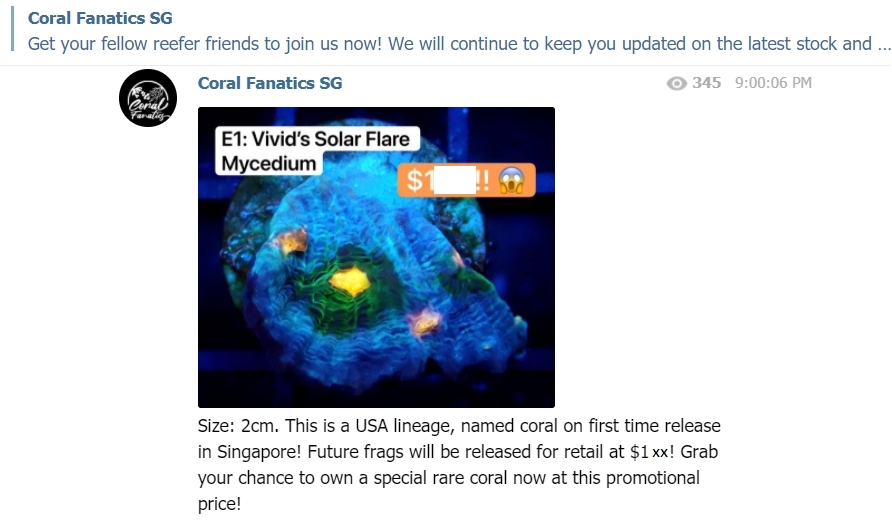 Example of a surprise sales from Coral Fanatics.
---
So what are you waiting for? Go and decorate your fish tank already.
That is all the promotions that I know that are happening for the month of January. If you happen to have information. Do let me know about it! (Slide into my DM)
For ALL Local Business, if there are any promo which you wish to list here, do contact me via Telegram @guccivera.
Thank you everyone for your time and attention.
Check this article if you want to know about reef bully.