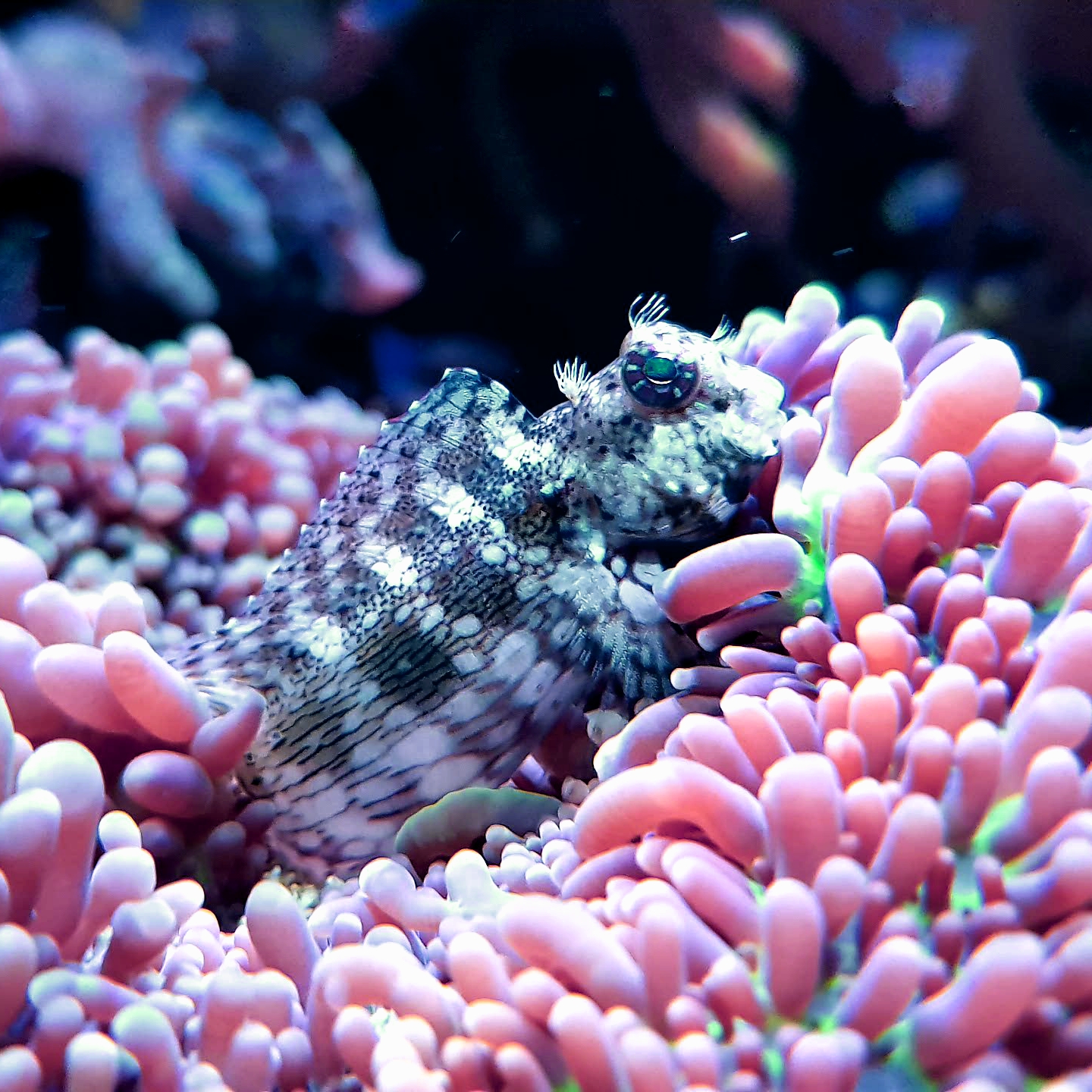 Content Count

53

Joined

Last visited

Days Won

1
Community Reputation
7
Neutral
About SaltySynapse
Rank

Sea Cucumber
Recent Profile Visitors
The recent visitors block is disabled and is not being shown to other users.
All have been picked up. Thanks all to all that collected.

Tank is being decommissioned and I hava few RBTA available for free. Size: 4-10cm Pls PM me to organize collection for tonight!

- 1/4 hp Hailea 300A chiller: $150 -40 gallon aquarium and black stand + equipment: $100 back chamber for skimmer, filter blocks/media and pump rounded front corners Glass does have some scratches. Red star fish skimmer Syncra 3.0 1750l return pump Can be transported in most hatch back car. Purchase all $200. Price negotiatable. Equipment is used and comes as is ( lights, rock and livestock not include). Collection in Pasir Panjang.

18cm healthy, fat and friendly yellow fin Tang. Eats pellets, nori, mysis.. basically anything! Reef safe and non-aggressive. Letting him go to reduce bioload. Looking to trade for zoas, acro or monti frags - or smaller tangs. Location: pasir punjang.

Emerald crabs are also great cuc if you can find them.

Thanks for sharing the price.. where can we get more information on the specifications for this pump? the website for the brand isn't active anymore.

The Australian government has just announced an SGD665+ million (AUD500+ million) in funding for the Great Barrier Reef! This is great news and demonstrates a significant commitment to the reef's preservation – something that has been lacking in recent years. Will this funding be directed to fix the biggest issues and how quickly will the solutions be implemented are the big questions. Time will tell... Full article here: http://bit.ly/GBR500mFunding

1

Love the Red Hornets! Where did you pick this up from?

Thanks! I know that shop !!

where did you get your insolation box? I've been looking for one like this with the ends that slide up.

Simple and brilliant!! Thanks for sharing. I use the balloon stick with the balloon holder to stir up ditritus in the tank - now I can call it a two-in-one device

There is alot of good information online.. the biggest challenge is a live food source.. it does require a lot of time but a lot of fun.. the first time I did I started with over 200 fry and at the end if 6 months I had 4 viable juveniles.

Iwarna had one yesterday.